Late at Tate St Ives, Cornwall | September 2018


Glaucous was a new performance commissioned for Late at Tate St Ives, to accompany an exhibition of Patrick Heron's paintings. Drawing on the artist's fascination for colour, the work explores the cultural and historical significance of blue. Combining spoken word, multiple voices and music using the harp and found sound, the performance considers a series of contradictions implicit within blue - extreme joy and extreme sadness, the colour of sea and the sky. In so doing it also reflects on the slippery and problematic nature of using words to single-out and classify colours. Sarah Johnson, a clothes designer who works under the title Cabbage Blue, created costumes for the work. And the music for Glaucous was devised and played by Benjin Pollock, a London based multi-instrumentalist.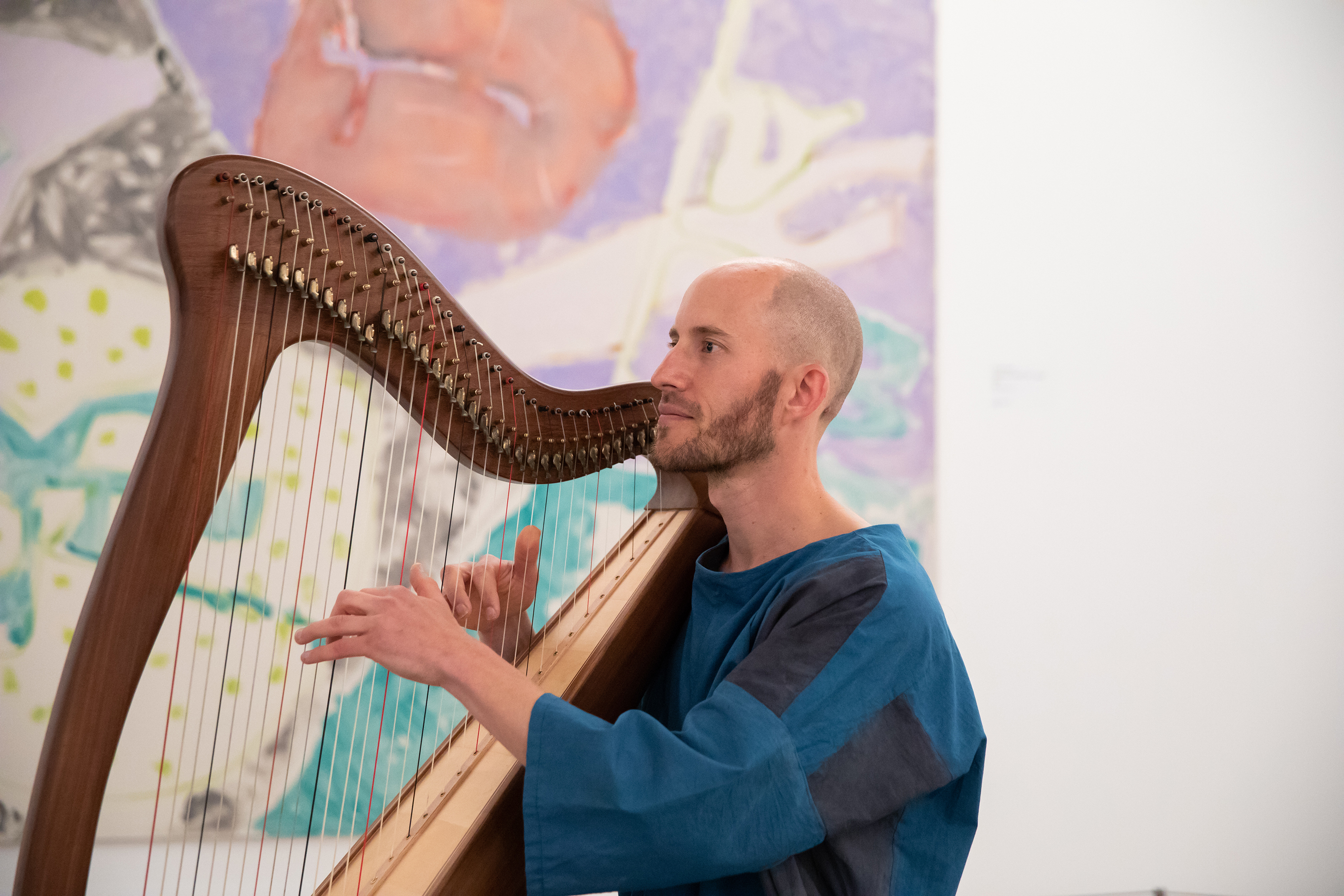 Crying the Neck NICC, Brussels | September 2017
Lexis Over Land, Tremenheere Sculpture Garden, Cornwall | November 2017


To Sirius's Black Eye is a performance consisting of spoken word, that rests between being a lecture and an incantation. It gives information at the same time as trying to embody that information.

The work was originally created for a collaborative project between the artist Lucy Stein and myself, for an exhibition called 'Crying the Neck' at NICC, Brussels. Since then the performance has grown through different iterations, to include a violin accompaniment by Annabelle Lainchbury and more latterly a cello accompaniment by Benjin Pollock.

The text read in the work, traces a marginalised branch of semiotics in Western culture that firstl and foremost considers black as a colour. Then secondly makes the connection between black and concepts of femininity, autumn, earth, the Goddess Isis and the Sirius Star. In so doing, it conceives this colour to be a positive sign, emblematic of fertility, re-generation, creation and healing forces. The text is strong - about entering into blackness to understand a fear surrounding the subject and the socio-political impact caused by this fear. Ultimately however it is about healing.